Being consistent and organized is the first step towards achieving your goals. We deal with a lot of paper works in our day to day life. Sometimes due to lack of proper organizational skills, heaps of paper are collected in our workplace. Most of us also have the habit of keeping notes here and there. When the time comes, we often forget where the record is. That is why it is essential to arrange the records systematically. The best way to do this is by using a paper planner.
A paper planner is an effective way of making notes. Although it is an old fashioned practice, the benefits of it are relevant even today. You can attractively design your notes. Create your to-do list and ideas by using a paper planner. Once you start using one, you will notice the change in your daily schedule.

How To Use A Paper Planner?
Plan Your Schedule Regularly
Make it a habit of jotting down all your appointments systematically on the paper planner. Each night before going to bed, open your paper planner and go through your plans for the next day. It will make you well prepared for all the tasks beforehand. The possibility of forgetting any responsibility or appointment is also reduced in this way.
Have A Weekly Planning Program
As you wrap up your weekend, sit for a few minutes and plan all the weekly schedule. Start by writing it in your paper planer against every day of the week. You may also note down some of your critical telephonic conversations or emails in it. Once you are all set with your plans for the week, you can go about it accordingly.
Make Use Of The Monthly Section
You will find the monthly section of all planners. So, make use of every page of the month. Some planners also have the monthly section in a small space at the beginning. There you can note down important dates like anniversaries, birthdays, etc.
Have A Single Paper Planner At A Time
You are in a comfortable space when you keep everything in one place. You can find them easily whenever you want. It is the same case with a planner. Make use of each page of the year by jotting down all the essential stuff. To make it more attractive and useful, try using different colours for different sections. For instance, you can use black ink to note everything related to work. On the other hand, note down your stuff by using a red pen. It will make look both attractive and systematic.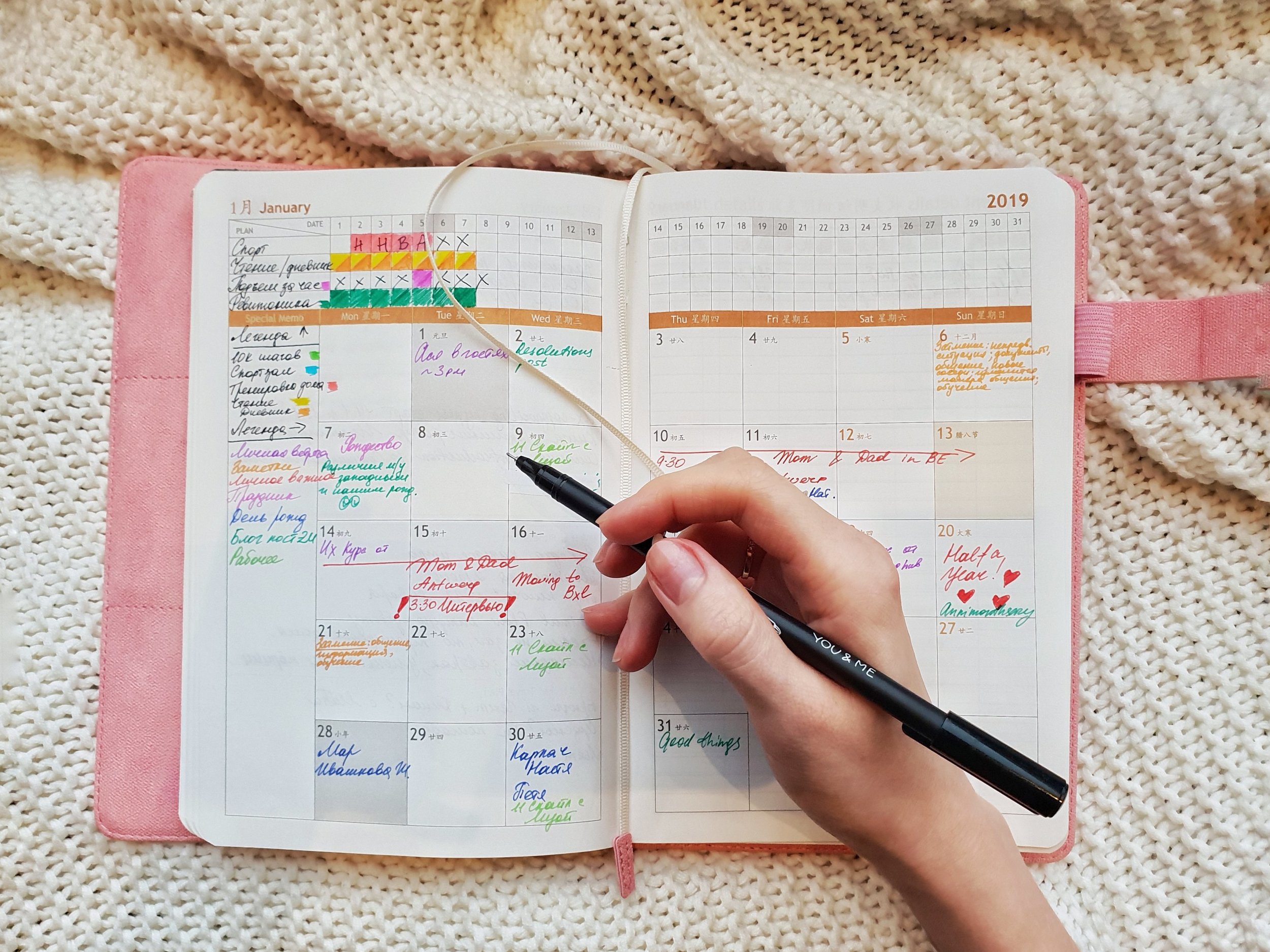 Keep Checking Your Paper Planner
Keep referring to your planner frequently. Place it on your working desk and carry it with you. Please don't keep it on a crowded shelf and lose track of it.
Choose A Small-Sized Planner
Since you will carry your plan with you, a big size one will be a burden. Go for a regular or preferably small-sized planner.